To apply for jobs or to upload your CV, please register your details
About Us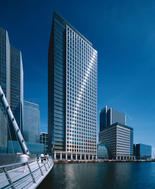 Capumen are moving up in the world - literally!!
Capumen International Recruitment have moved into a new Head Office on the 30th floor in the beautiful area of Canary Wharf, one of the most impressive and business centric areas in London.
40 Bank Street is an impressive and imposing 32 floor building on Heron Quays with stunning views across London. Capumen International Recruitment have some of the best views in the building, being situated on the 30th floor; we can see the O2 centre and the Thames barrier on one side and the 'City' including the Gherkin and the Shard, as well as the Dartford bridge on the other.
Since the 1500's the area, we now know as Canary Wharf, has been an essential district within the city of London. In those days, the area was known as the Port of London and was alive with activity and trade. However, by the 1970's new technology and containerisation meant that the London Docklands, as it was known by then, couldn't keep up with its competitors and most of the docks had to close.

During the 1980's development of the area started and by 1987 the Docklands Light Railway as well as London City Airport had both opened for business. The Canary Wharf contract was also signed.
Interest and investment in the area went from strength to strength and in 2013 it now boasts over 80 shops and restaurants, 2 shopping malls and at the last count, a working population of over 100,000 people.
Our Company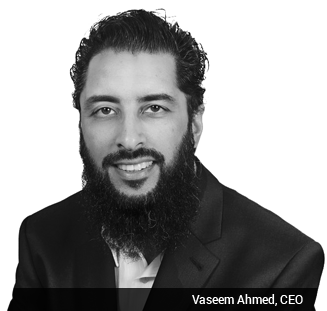 Our name Capumen is part of our brand essence and means helping people reach their peak. We are an International boutique search and selection recruitment consultancy, focused on the Telecoms, Digital and Technology sectors.
Our leader and the team
We are led by our inspirational and passionate leader, Vaseem Ahmed, who has held senior positions across companies as diverse as Logica, British Airways (BA), British Telecom (BT), Deutsche Telekom, Vizzavi and most recently Vodafone, where he was an Executive. He has a successful track record as a leader, high performer, 'people' person and strategist with an enviable record of delivering outstanding results. Vaseem was formally trained in Engineering & IT before making the switch to a career in Sales & Marketing so is equally at home with Commercial and Technology professionals.
The team at Capumen are experts in the recruitment and sourcing sectors, having over 60 years of International Blue Chip client-side recruitment expertise between them, this experience has been gained across a wide range of industries and also includes companies such as News Corporation and British Petroleum (BP). As a result Capumen International Recruitment, as a team, understands the objectives of our client companies and they work collectively to achieve those objectives; day in, day out.
Our Vision:
To 'wow' clients and candidates with an exceptional recruitment experience.
Our Mission Statement:
To consistently exceed both client and candidate expectations. Clients receive superior quality candidates, presented for high level, business critical roles. Candidates are presented for roles which match their expertise and experience as well as their own professional aspirations. The successful partnerships we build with clients and candidates alike, are based on the quality of our highly personalised service, the expertise we have within the Telecoms, Media and Technology sectors, the honest values we possess and the professional manner in which we conduct ourselves.
VIDEO CASE STUDY
Candidate employed by Orange Labs
"Capumen was quite different to other agencies", "Very friendly and helpful and gave advice in interviewing techniques", "I would have no hesitation in recommending Capumen to other candidates".
Kashif Chaudhry - Orange Labs
"Capumen spent time understanding our organisation and the needs of our business", "It was so obvious their CEO has spent 20 years working in the TMT sectors", "We only needed 2 interviews before filling the role".