To apply for jobs or to upload your CV, please register your details
Breaking News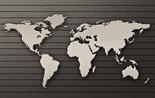 Capumen International Recruitment expanding........

As Capumen expands its client base from Latin America, to Europe, to the Middle East and right across to the Far East, we are now looking to expand our team to fuel this growth. A top performing Recruitment Consultant is required......

Have a look at our 'Careers at Capumen' page for more details: careers-at-capumen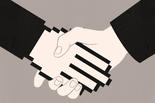 How to survive merger and acquisition in the IT &Telecommunications sector?

You have been reading the trade press and even the national press about your company being acquired or merged with what used to be the competition. But now it has been announced it's actually happened. The corporate memos come round confirming that your company has taken over or has been taken over. What are you feeling? Shock? Fear? Excitement? What does that do to the 5 year plan…the villa in Spain still not bought…stock options not yet realised…you've only had the new Beemer for a week.


You still haven't quite achieved the zenith of your executive career and now you might be cut off in your prime. You might even have worked for them before and now the dreaded prospect of working for that competitive little squirt who you thought you had left in your rear view mirror.


Even worse that competitive little squirt might be taking your job and what's more the Corporate Culture you have developed to make your company one of the best in the World might just all be kicked into touch.


Take a deep breath don't panic. You are in the exciting fast growth sectors of IT and Telecoms. Remind yourself that you are. You are located in one of the 6 richest places on Earth and the skills you have acquired will be of value to markets all over the World. You are one of the most sought after senior executives in the World. Believe it.


So after the initial shock and the denial phase there will be an acceptance, you can then start thinking about new possibilities. Either in the new more powerful humungous new merged organisation, or you might have to contemplate new pastures. Scenarios to the dozen will be whizzing through your logic filtering machine and most of them won't have much logic. So focus on continuing to get the job done but most of all believe that in or out, the outcome for you will be better. Because the reality is, it usually is better for most people. It is natural to feel insecure and uncertain as the merger review teams start to look at over-manning and synergies for cost savings.
Whatever you are feeling keep your emotions in check. Become the change you want to be for the organisation be positive in the change management workshops and in the consultations with merger teams. If you have ideas that will help lead the change and transform a division, now is your opportunity to prove your worth and get even more kudos and profile.


Forget the past, share what you thought was great but don't use it as your obstacle against change. If you are unsure about your worth and value and need some independent advice have a confidential chat with someone you can trust and confide in but don't let it be a moaning and whingeing session. Don't talk about what Fred or Daphne had promised you. Poor Fred and Daphne might be between a rock and a hard place themselves.


Most importantly look forward to new exciting possibilities, understand what the strategic drivers for the change are and help your new organisation transform itself into this new World beater. IF you were great before you can be greater now. If you were a little lost before this could be your opportunity to return from the wilderness and become great again. Do your homework on your new parent company or the company you have taken over. Use that to figure out yourself what the possibilities might be. It's a much more practical and constructive use of your grey matter then endless hours of worry and fear.


Finally, if you do need a confidential and impartial ear then a discrete chat with us at Capumen International Recruitment will advise you of your worth and value and of opportunities around the Globe.


With over 80 years of experience in our management team from the IT, Telecoms and digital technology sector we have all the experience you need at this or at any time.


Call us!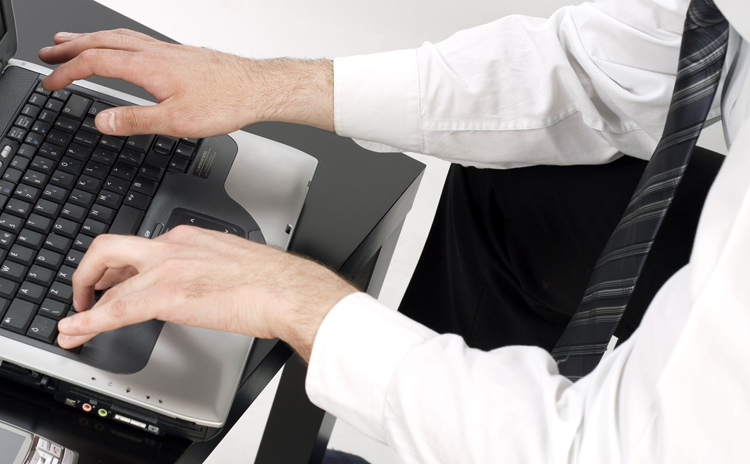 Capumen Client Algomi Bags Another Award…
One of Capumen's top Clients, Fin-Tech Start-up Algomi, sees the New Year in with yet another Award to accompany the many awards and accolades received in 2014. Algomi Ltd scoops the prestigious "Product of the Year" for vendors award in the 2014 Risk Magazine Awards in Trading Technology. Our Client is going from strength to strength and 2015 is set to be another record-breaking year as Algomi is all set to take on Asia-Pac in what we foresee to be their most successful year to date. Watch this space…
Capumen goes digital – So What!?
Capumen Recruitment Limited have now formally entered the digital recruitment market. So what? You might question, no significance there, so is everyone else….


It is significant because at Capumen they set out to be a serious player in technology and telecommunications. They were clear about their expertise in that market and had the confidence to search and place high level people in a market they knew well. But now everything is morphing into Digital and they wanted to share this in the marketplace.


Having just celebrated their 4th year of continued success and growth in excess of 20% per annum. They have experienced the convergence between technology, telecommunications and digital and have successfully placed and increasingly place, more people in the digital space. Indeed, the lines between business strategy and IT strategy are no longer separate. It is mostly, if not all, Digital. That's no surprise being based in London with 23,000 technology and software businesses and already the European capital of digital, arguably, of the World.


Capumen are experts because they are at the cutting edge of the experience of their clients and the market. So if the technology and telecommunications market says its digital and that's how we want to define it then we have to acknowledge that and embrace it. That change is reflected in the hot off the press report by Accenture Technology titled Every Business is Digital…2014


"A huge shift is under way. Boundaries are blurring in many dimensions, not just between IT leaders and their business colleagues but between digital assets and physical resources and between enterprises and their customers, suppliers, and other stakeholders. IT strategy and business strategy are no longer separate; indeed, they have become inseparable.
The next three years will see business leaders define and direct digital strategies to create enduring advantage"


Source: Accenture Technology Vision 2014


So Capumen confirms we are now officially Digital because our clients and the market says so. Good enough reason as any to make the announcement.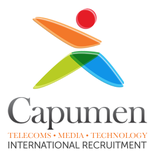 Capumen International Recruitment celebrates 4 years of increasing success
Capumen International Recruitment was founded 4 years ago by its owner and Managing Director, Vaseem Ahmed. Vaseem had been an Executive at Vodafone for many years and had used many recruitment firms when hiring staff for his department. He received a mixed quality of service, very often having to filter a large number of mediocre CVs. After 10 years at Vodafone he decided he was ready for a change in career direction and a new challenge, where he could put his entrepreneurial skill, as well as Technology and Telecoms experience into action. He wanted to show companies that recruitment could be an enriching experience……


Starting a business is an exciting but nerve wracking time and Vaseem had the same concerns that many other entrepreneurs might have, these being amplified by the fact that the UK was in the depths of a recession, but his determination and confidence that he had a huge amount to offer, as well as sound business planning and execution, have meant that Capumen International Recruitment hasn't joined the unfortunate statistic of 1 in 3 UK start-up businesses which fail within their first three years.


Capumen International Recruitment is now run from a Head Office on the 30th floor of a skyscraper within the bustling and stunningly contemporary architecture of Canary Wharf, London. Out of this modern office he and his team recruit candidates worldwide for a long list of national and international companies and he is certainly glad that he made that decision to go it alone. Along the way he has been assisted in growing and developing the business by a tight knit team of highly talented and trusted colleagues, who have a wealth of leadership and international client-side recruitment experience between them.


Vaseem is extremely proud to have built the business to where it is today, having won clients across the globe with household known names such as Vodafone, Orange, SingTel and Samsung, as well as less well known clients, one of whom is a start-up, which has been tipped as a London technology company to watch in 2014, due to their unprecedented success to date; Algomi.


Vaseem said "The first question I am always asked is 'why did you decide to go into recruitment?' I think the main reason is I have always enjoyed working with people at all levels and love helping people achieve their aspirations. I have always been a people person and having worked for Vodafone in Europe and emerging markets have a really deep global network of high quality contacts." Recruitment is perfect in that it helps candidates achieve their dream move and clients employ someone who can hit the ground running from day one. The other aspect I really enjoy is seeing the business grow from one person to a highly successful team, I can only thank our staff for their deep commitment and our candidates and clients for trusting in us over the last 4 years. Long may it continue."


Executive recruitment is a growing sector in the recruitment world; last year research showed that executive search grew by 7.8% in the UK alone, so there are plenty of firms out there who are keen to experience an honest, transparent and professional recruitment experience, which is precisely what Capumen International Recruitment has been providing its clients and candidates with for the last four years and which they will continue to do, for many years to come…..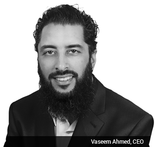 Capumen MD provides expert advice to graduates at City University


Capumen International Recruitment's MD, Vaseem Ahmed, was invited along with other industry leaders to join an expert panel to address a room full of new graduates seeking guidance on careers and recruitment.


In a very interesting debate the key questions raised by the audience were:


Have all companies who employ graduates closed these schemes now for 2014?
What should I do to make my application stand out from the crowd?


Vaseem reminded the audience that in the last 3 months there had been over 1970 graduate IT vacancies advertised which was the highest level for 5 years, emergence from recession and increasing growth has seen a huge rise in demand. However, the graduates were also reminded that they still need to do more to research their target companies and tailor their CV's to the role and company, in order to stand out from the crowd. Capumen supply the very best candidates to some of the best Telecommunication, Digital and Technology companies in the world and know all too well that it is a hugely competitive environment for the best jobs.


Vaseem commented "It was great to go back to my old university, one of the best in the world and see first hand the quality of talent in the current generation, it augurs well for the future. I was glad to be able to make some real connections, as well as impart my knowledge and experience to our future leaders and professionals."


The Capumen team look forward to helping some of the graduates secure roles in the future and wish them all the very best in all that they do.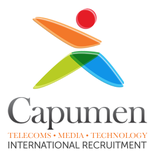 "An evening in the life of a tech recruitment leader, meeting client and candidate needs, at a talent event at London Business School."


Vaseem Ahmed CEO of Capumen International Recruitment and his recruitment team, attended a thought provoking network session at London Business School to collaborate with others working in the sector and see how this type of communication could address the huge talent shortage across the Telecoms, Digital and Technology sectors, he believes that keeping in touch with the top Universities in the UK and their graduates, is an excellent way to ensure he has access to top talent on an on-going basis.


Vaseem said, "Having attended the event, we came out with a really positive vibe and many new business cards! Whilst there is the usual expectation of people wanting to move into more senior roles following an MBA, there is also the willingness to move sideways in existing companies and even jump sectors, in order to progress. The challenge is HR departments and Directors demonstrating a willingness to take the risk on individuals not proven in that sector. With the dearth of talent around in certain sectors, our feeling is this would be a wise move. Fortune will favour the brave."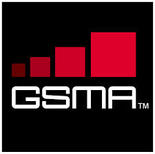 Mobile World Congress – Barcelona, February 2014


Mobile World Congress is an annual event held in Barcelona, which examines the present and the future of the mobile industry, with expert analysis of the trends that are shaping the future. Here is a round up and brief explanation of the main topics…..
The undoubted talk of the town was the blockbuster deal of Facebook and Whatsapp. As you know WhatsApp is an Over The Top (OTT) messaging service aimed at offering a cost effective, international solution with a superior customer experience vs. standard SMS. Its growth has been nothing short of phenomenal, and users return to it more regularly than those using Facebook. No surprise then that Facebook decided to buy them!
Another headline was the launch of the Samsung Galaxy S5, which will be available in April this year. It looks very similar to the S4, but with an improved screen (5.1 inch full HD super AMOLED), water and dust resistance, fingerprint swipe recognition to unlock the screen and a heart rate monitor. All in all it shapes up to be an excellent device that will keep Samsung at or near the top of the smartphone heap, although the been-there, done-that design isn't novel enough to trample rivals the way Samsung might hope.
The biggest theme and challenge of the week seemed to be 'connecting the unconnected'. The GSMA and Facebook, announced a joint initiative designed to connect the billions of people globally that currently have no access to Internet-based communications services. The joint initiative will focus on reducing the total cost of ownership of mobile (mobile will be the enabling technology for the vast majority of people in developing markets). The plan will entail working with governments in developing markets to address key factors that have an impact on affordability and availability in order to increase the 3.5 billion global consumers to 5-6 billion, over the next 5 years.
Wearable technology is a new sector of interest, with the industry getting conscious of the design elements, as well as functionality and price point. The industry is also waiting for Apple to release its version of wearables and watches, create awareness, and hope that the rising tide lifts all. Huawei, Motorola, Sony, and others announced watches to the market in 2014 without any information on pricing or availability dates. Samsung launched its Galaxy Gear in 2013 and has also now released a new and improved version, Galaxy Gear 2. Samsung are in the unusual position of potentially launching multiple generations of a product before its biggest competitors launch even one. That can be a major competitive advantage when the technology and design are executed well — but it can be an even bigger liability when the concept comes off rushed.
Remote connectivity (Internet of Things – IoT) is an area which will grow in relevance and development over the coming years. The next generation of users will interact with things in the future, in a way that we can only begin to understand. Embedded technologies, wearables and mobile technology will allow people and their surroundings to tap into artificial intelligence-enhanced cloud-based information storage and sharing.
Smart Cities use machine-to-machine (M2M) communications and platforms to automate transportation systems, traffic and parking management and utilities, among other things. Some examples of this will include services such as; allocating and distributing resources based on information reported from incidents and service disruptions; analysing the movement of people to improve traffic management, parking capacity & location of spaces; identifying inefficient traffic patterns so that traffic can be re-directed; allocating public safety resources in places where a large numbers of people congregate; and monitoring social media updates from citizens reporting bad weather or traffic so that action can be taken to improve the situation.
Connected cars are on their way! The primary uses for the gadgets will be safety, diagnostics, and navigation. Ford unveiled their connected car at MWC this year. The new Focus features SYNC 2, with AppLink functionality to pair with smartphones, and offers some advanced driver assistance features like a Blind Spot Information System (BLIS), automated parking and an Active City Stop feature that helps avoid imminent collisions with pedestrians, bikers and cars in urban environments.
VIDEO CASE STUDY
Candidate employed by Orange Labs
"Capumen was quite different to other agencies", "Very friendly and helpful and gave advice in interviewing techniques", "I would have no hesitation in recommending Capumen to other candidates".
Kashif Chaudhry - Orange Labs
"Capumen spent time understanding our organisation and the needs of our business", "It was so obvious their CEO has spent 20 years working in the TMT sectors", "We only needed 2 interviews before filling the role".